Bail By Phone 24/7  951-789-4001
---
​BAIL BOND SERVICE AND BAIL BOND AGENTS
---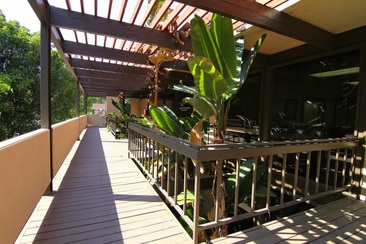 Access Bail Bonds Riverside is a nationwide bail bonds with agents that work in the southern California area. We have been in the bail bond industry for over 20 years and our bail bond agents are all from the Riverside area. We are located in California but we handle bail bond cases nationwide. Our bail bond services are always available 24 hours a day, 7 days a week. When calling Access Bail Bonds you will always get a licensed bail bond agent who will immediately be able to answer all your bail bonds questions. We have bail bond agents throughout California that can post bonds immediately. Access Bail Bonds can service all jails, anytime, anywhere. We handle all types of bonds, there is no such thing as a bond to small or too large.
Access Bail Bonds Riverside is a reputable bail bonds company. Our bail bond agents are honest and caring. Our focus is customer service and helping our customers through their bail bond cases. Access Bail Bonds Riverside works directly with several attorneys and we get a lot of our business in the Riverside and southern California area through repeat customers, referrals and through word of mouth. If your family member needs a bail bond in a Riverside or southern California court, Access Bail Bonds will be there to assist you at no extra cost.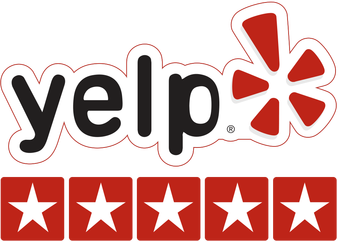 Access Bail Bonds Riverside can also get warrants recalled by posting the bond directly with the Riverside court. When we post the bond directly with the court, it eliminates the custody process so you don't have to face jail. Access Bail Bonds will also provide a court date that you must appear at, if you don't appear that will result in a warrant for your arrest and the bond will become forfeited.
UNDERSTANDING THE BAIL BOND PROCESS
A bail bond is called a "surety bond". It is a contractual obligation made to the bail bond company and the court. The bail bond allows the person arrested to be released from jail with a promise to appear in court. Every person has the right bail, it's our constitutional right. They only way we are prevented from posting a bail bond, is if the defendant has some kind of hold. Even then, once the defendant appears in front of a judge, the judge generally lifts the hold and sets a bail amount according to the crime. Judges from each state and county set their own bail amounts according to the crime. Access Bail Bonds can provide you bail bond assistance and help you through your bail bond cases with the courts.
BAIL BOND SERVICES WE OFFER
Access Bail Bonds offers several varieties of bail bond service. We offer 20% discount (conditions apply), affordable payment plans, interest free financing and signature bonds. We also offer no collateral bail bonds. Our Access Bail Bonds bail bond agents will come to you at no additional charge. We provide bail by fax or e-mail, as most of our customers prefer this type of bail bond service. It speeds up the bail bond process and they don't have to leave their homes or office to post bail. Our bail bond agents provide professional and fast bail service, with completely discreet, confidential and compassionate service. Most of our bail bond cases involve customers who have never been in this kind of situation; they are stressed, confused, and scared. They have never used a bail bondsman and don't know what to expect. Our professional Access Bail Bond agents will walk you through the whole process and will answer every bail bond question you have. We will work diligently to get your family member released from custody and back home to you. Access Bail Bonds Riverside is a 24 hour emergency bail bond service. You can call Access Bail Bonds day or night; we will always answer the phone and assist you with your bail bond cases. Please call for emergency bail service 1-951-789-4001.
WHY USE ACCESS BAIL BONDS?
SUPERIOR BAIL SERVICE
Access Bail Bonds is committed to helping families thru these confusing bail bond cases. We understand it's a stress full and uncertain time that most families have never experienced.
We are a 24 hour emergency bail bond service. Our professional agents will work with you to get you thru these difficult and confusing bail bond cases. Access Bail Bonds Riverside here to guide you thru the whole bail bond process from start to finish. We understand that there are so many unanswered questions that you will have and we are committed to making sure you understand the whole bail process and how it works.
Access Bail Bonds understand bail bonds can sometimes be expensive. We offer affordable payment plans, in fact, most of the time we do not require collateral. We accept cash, check, master card, visa, discover and debit cards. Our main focus is to get your loved one out of custody as fast as possible and to quickly resolve your Riverside bail bond cases.
HONEST AND DEPENDABLE
Patricia Vazquez is the owner of Access Bail Bonds Riverside and has been in the bail bonds industry for over 20 years. Patricia Vazquez was one of the original female bail bond owners. Access Bail Bonds Riverside has helped many families thru these difficult and scary bail bond cases. We provide fast, reliable bail bond service 24 hours / 7 days a week in Riverside and southern California. Many of our bail bond clients are referred by previous clients and attorneys because they know of our excellent service and trust us to quickly resolve their bail bond cases
ACCESS BAIL BONDS IS CARING AND RELIABLE – YOU ARE NOT JUST A NUMBER
Patricia Vazquez will make sure you are not treated like a number. The bail bond agents at Access Bail Bonds will treat you like you are family. Patricia Vazquez has a family of her own which gives her the personal knowledge understanding of what your family is going thru. We are committed to professionalism and we will treat you with respect. Sometimes bad situations happen to good families and we will compassionately resolve your bail bond cases while protecting your privacy and keeping your bail bond cases completely confidential. All of our bail agents are licensed by the Department of Insurance State of California. When you call our Riverside bail office, you will get a licensed agent, not an answering machine or an answering service. We have several bail bond agents and you can rest assured that each agent will give you personal service. We resolve bail bond cases in all of California, and we have bail bond agents in every city of California. Our field agents will provide fast service when posting the bail bond to get the fastest release possible.
We are very confident that Access Bail Bonds will be able to meet every bail bond need you may have.
GOING THE EXTRA MILE – UNDERSTANDING THE CLIENT'S BAIL BOND NEEDS
Patricia Vazquez understands that all of our clients have different bail bond cases, so their needs are different. Access Bail Bonds Riverside will make sure that we treat each bail bond client with honesty and meet every standard that comes with their needs. Patricia Vazquez started as a clerk for a bail bonds company. Through hard word and dedication, she worked her way up within the bail bonds company and eventually opened up her own bail bond company. She understands the needs of every client and she has trained her bail agents to have the same exact regard. Access Bail Bonds will work all day and night if that's what it takes to get your loved one out of custody and to resolve their bail bond cases.
Barbara Ebert (1843141) is one of Access Bail Bonds Licensed Agents. She understands the needs of families and how stressful it can be. Barbara will help you through these difficult and confusing bail bond cases and answer all your questions. Barbara provides bail bond services in Riverside County and San Bernardino County.
Diane Cavakis (1840318) is a licensed agent. Diane has been a licensed for over 17 years. Diane is one of our Access Bail Bond agents in the high desert area and will work closely with you and make sure all of your bail bond needs are met. Diane has a good rapport with the jail and the clerks at the court house so you can rest assured that your bail bond cases will get resolved quickly.
PROFESSIONAL ASSOCIATIONS
Access Bail Bonds and it's bail bond agents are part of organizations which promote professionalism:
California Bail Agents Association
Professional Bail Agents Association
Inland Empire Bail Bonds Association
National Notary Association
Better Business Bureau
HOW WE ARE DIFFERENT THAN OTHER BAIL BONDS COMPANIES:
CUSTOMER SERVICE IS OUR FIRST PRIORITY
Free bail bond information is always available to our clients. We offer free bail information 24 hours / 7 days a week. No matter what time of day you call, Access Bail Bonds licensed bail bond agents will answer the phone. You can call our toll free number at 951-789-4001.
WE OFFER 20% DISCOUNT
We offer a 20% discount on bail premium. To qualify for this discount, one of the following must apply
Be a Homeowner
Be an Active Member of the Military
Be a Union Member
Hire a Private Attorney
WE WILL COME TO YOU
In addition to our excellent bail bond service, Access Bail Bonds will come to you. If for some reason transportation is a problem, or if you need a bail bond solution that is more convenient, rest assured one of our licensed agents will come to where ever you are an no additional charge.
AFFORDABLE PAYMENT PLANS
We understand bail can be extremely expensive, making it difficult to come up with the bail premium. We offer financing with no extra fees. We will set up monthly payment arrangements, affordable to your needs.
BAIL BY FAX
Bail by fax is one of the easiest ways to bail. Everything is done over the phone. We fax over the documents to you. Once you have filed out all the necessary paperwork, fax the documents back to us. We will then post the bail bond. This speeds up the process tremendously.
CREDIT CARDS ACCEPTED
We accept Visa, Master Card, Discover and Debit Cards. Once you give us your credit card, we can get the bond posted immediately.
APPROVAL BY PHONE We can approve most bail bonds over the phone with in minutes. We can determine the process we will be using. Weather we well be meeting in person, by fax, or by coming to you.

FASTEST SERVICE AVAILABLE
We have bail agents throughout California. No matter where your loved one is in custody, we utilize our field agents to service our clients and get the bond posted immediately.
COMPLETELY CONFIDENTIAL
We will protect your privacy. Our bail bond service is completely confidential and no person may get this information. We often get asked if an employer can find out if the employee has been arrested. The answer is no, only if you decide to disclose that information yourself.
COLLATERAL NOT ALWAYS NECESSARY
When determining whether you need collateral or not. There are many factors that we consider for signature bonds. The biggest consideration we use for signature bonds is whether the family is willing to sign. These factors are considered for both defendant and indemnitors. Other factors are:
How long have you been on your job?
How long have you lived in California?
Are you a home owner?
Prior arrest
Flight risk
Type of crime
Credit rating
Are you in the Military
1275 MOTIONS
Sometimes there is a 1275 hold. What this means is, you must provide the District Attorney proof of where the money and collateral came from. We will provide this service absolutely free to you. We will put a package together and submit it to the district attorney's for review. We have done many 1275 motions and were able to post the bond directly in the Court House.
NO EXTRA FEES
We do not have any hidden fees in our bail bond service. Everything is discussed up front before any documents are signed. We do not add any extra fees, for example:
Travel Fees
Application Fees
Notary Fees
---
RIVERSIDE BAIL BOND CASES
Bail Bond Forfeiture
Bail Bond Forfeiture Second Appellate District v. Toshio Tsuru   Filed 10/30/13 County of Los Angeles v. Tsuru CA2/8 NOT TO BE …   READ MORE
​Bail Bond Solicitation
Bail Bond Solicitation People v. Todd Russell   The California Second District Court of Appeals recently ruled on case, People v. Todd … READ MORE
---
BAIL BONDS FREQUENTLY ASKED QUESTIONS
​Access Bail Bonds
What is a Bail Bond?
A bail bond is called a Surety Bond. An insurance company provides a licensed agent to provide a bail bond service. Bond that can be posted to the jail or the court for the release of the defendant. The Bond is a guarantee that the defendant will appear in court each and every time he or she is ordered to do so.
How does Bail Work?​
Once a person is arrested and booked by the arresting agency, a bail amount is set for that specific crime. Each county has different bail amounts, the bail amount is set by the judges for that county. If the cosigners meet the qualification, the bond gets posted and the defendant is released from custody.
​BAIL BONDS VIDEO
​ Access Bail Bonds Riverside Video